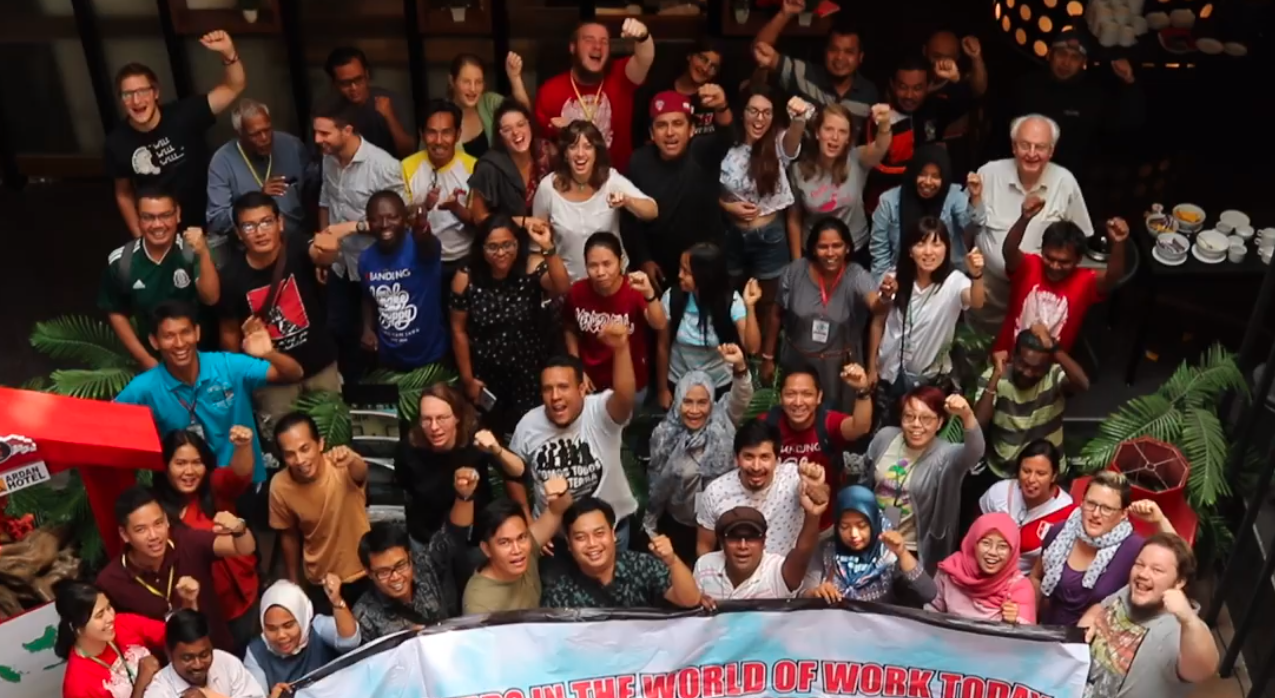 "My name is Ganis Rengganis, I am 28 years old. I am married and have 1 child. I work in a book printing company in the Solokan Jeruk area, Bandung Regency, Indonesia, I have worked in this company for 6 years. Every day I work from 8 am to 5 pm. The monthly salary I received in this company was Rp. 1,500,000 or $ 100 USD. If my family and I were sick, I was forced to pay my own expenses to the doctor, because as long as I worked, the company did not enroll me and my family in health insurance.
I also didn't have the social insurance and other rights that I should get. Of course, that wage was not sufficient for the necessities of life for me and my family, especially since I have a 2-year-old child. I was forced to work in this company with a wage below the minimum wage, because in our area it was very difficult to find jobs, especially for men, if there are jobs where the companies are better, we have to pay a very large amount of money to get to work in big company.
If we protested to employers, they would not hesitate to scold the workers and were threatened with layoffs. Most workers are afraid of the attitude of employers like that, and we are afraid of losing our jobs, so there is no other choice, we only work according to the employer's orders, even though in a state of pressure and discomfort.