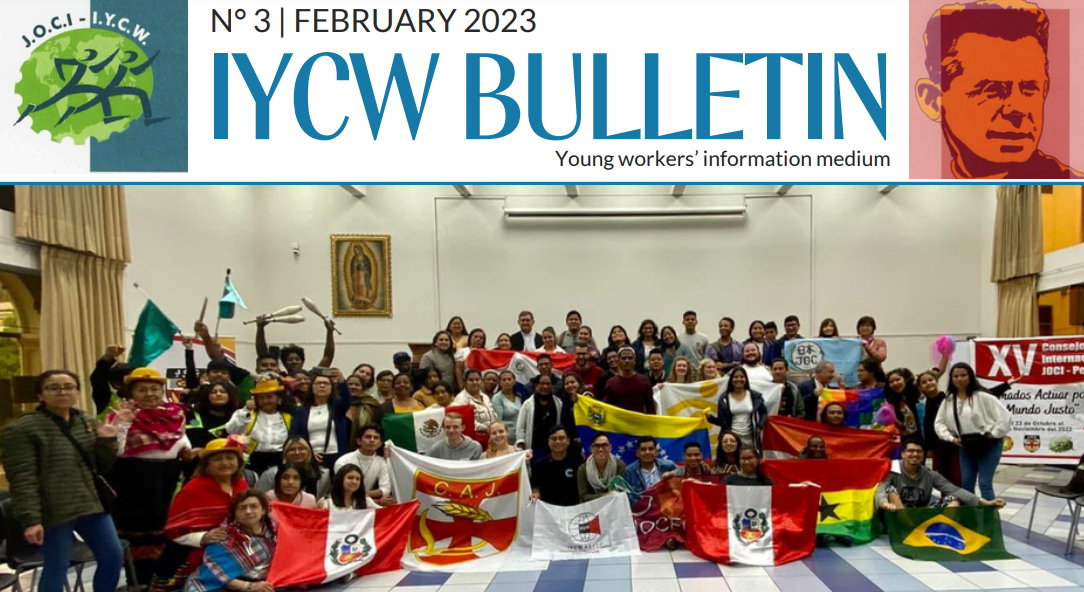 For the IYCW, the 15th International Council in Peru was an opportunity to look back on a whole period of uncertainty on a global scale. This encounter between National Movements allowed them to exchange their views on analysis and action, relationships, common reflections and share moments of conviviality among participants. This issue of the BULLETIN is therefore dedicated to the International Council and the different themes it dealt with.
A look at the international reality reminds us that there is a war in Ukraine and that, in many parts of the world, other armed conflicts continue to cause death and destruction. These are events that cannot leave us indifferent, which is why we also devote a large space in the BULLETIN to this analysis.
Finally, we would like to draw your attention on one of the priorities of the international action plan approved for the period 2023-2026: the celebration in 2025 of the 100th anniversary of the official founding of the YCW. We will try to mobilize energies, motivations and resources to highlight the historical work of Joseph Cardijn and, in particular, the YCW founded and still inspired by him, the movement that has brought so much struggle and hope around the world by, for, with and among young workers. We report on this fascinating topic in this BULLETIN. Enjoy your reading!