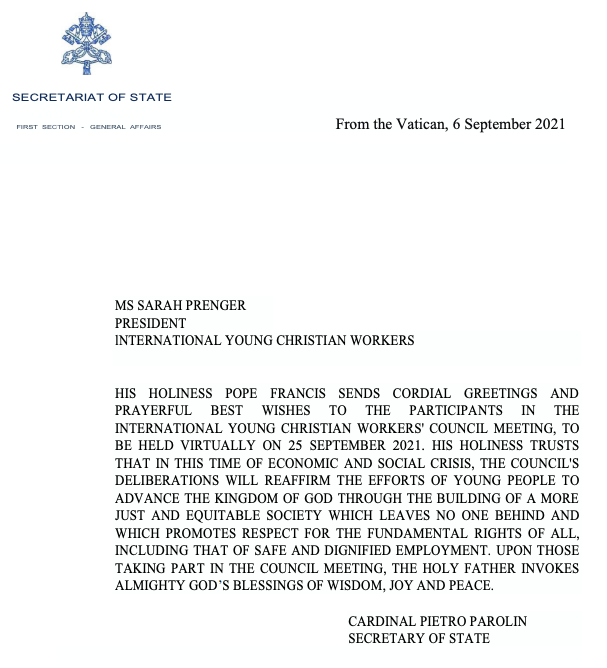 The life of young workers and their rights have always received the full attention of Pope Francis. On the occasion of the IYCW International Council, Pope Francis, through the Holy See Secretary of State, sent a message of encouragement to the IYCW to continue its work for a better life for all young workers.
Holy See Secretary of State, Cardinal Pietro Parolin, wrote to the International YCW on behalf of Pope Francis for the movement's postponed international council, which was finally held via Zoom last month.
"His Holiness trusts that in this time of economic and social crisis, the Council's deliberations will reaffirm the efforts of young people to advance the Kingdom of God through the building of a more just and equitable society which leaves no one behind and which promotes respect for the fundamental rights of all, including that of safe and dignified employment," Cardinal Parolin wrote.